Wealth Management - Our Process
The Advisors/Representatives/Professionals of Stites Financial LLC are committed to a comprehensive approach of providing an array of financial services to our clients. Through our Wealth Management Consulting process, we coordinate investment planning, financial planning and estate planning services by addressing four primary areas:
Strategies aimed at creating and building wealth

Strategies aimed at preserving wealth

Planning for the distribution of wealth during life in a tax advantaged way

Planning for the distribution of wealth at death in a tax advantaged way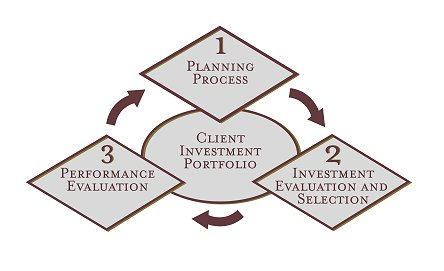 Our Wealth Management Consulting approach can be split into two primary components – investment planning process and financial planning process. Once appropriate investments have been selected, the focus turns to addressing the financial planning side of the equation.
After the investment plan has been designed and implemented, we remain your long-term partner by providing ongoing monitoring of your investment portfolio and periodic assessments of the plan to assure that it continues to be appropriate for your needs moving forward.
This specialized process allows us to provide a superior level of service to our clients. The end result is a complete, customized plan that is designed to help address your long-term financial goals.
No strategy can or plan can ensure success or protect against loss.